AIONCLOUD Website Protection Solution
Web Application Firewall
Secure your web assets with protective shields
Allow the good
Block the rest
Web applications were involved in 43% of breaches. The cost of a data breach is certainly not something business can ignore. AIONCLOUD Web Application Firewall analyzes traffic to your web application to prevent data breaches and ensure smooth business operations.
How
AIONCLOUD

WAF works

AIONCLOUD WAF's intuitive UI allows users to analyze all traffic accessing the web server with a simple mouse drag. Click and identify abnormal traffic such as OWASP TOP 10 vulnerabilities, HTTP DoS, malicious bots, and more.

Suspicious requests can be blocked and logged in accordance with user needs. AIONCLOUD WAF provides a secure website environment by allowing only legitimate traffic to be passed to the website.
What
AIONCLOUD WAF
can do
AIONCLOUD WAF can protect your business properties against apps & APIs exploits, mitigate malicious bots, and provide advantages beyond the protection

Application protection
Protects business-critical apps from a broad range of security threats

API security
Deliver layered API security to keep APIs secure and productive so that you can secure valuable application and business assets

Bot Mitigation
Prevents malicious bots shattering your infrastructure and protect your business properties

Zero-day exploits protection
Using machine learning to protect against zero-day attacks and minimize false positives rate
Content-Caching
AIONCLOUD WAF offers web-caching that reduces bandwidth consumption and diminishes network traffic and network congestion
Custom rulesets
Provides customizable rulesets by domain with a single, intuitive user console
Why
AIONCLOUD

WAF?
Protect Web Assets
From a Variety of Attacks
Protect applications against a variety of attacks including OWASP Top 10, zero-day threats, data leakage, and DoS attacks. Prevent invalid requests or malicious payloads from leaking sensitive business information.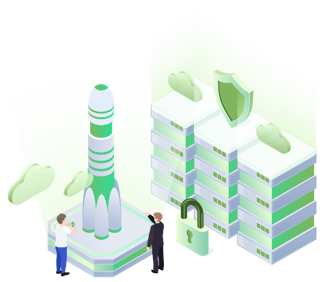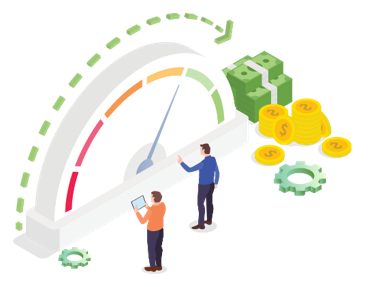 Cost-Effective
Frequently update services without installation fees, initial fees, and maintenance fees. Lower HR costs for infrastructure maintenance. The pay-as-you-go system offers reasonable pricing. Users will be charged based on their usage.
Simple & Intuitive Management
We employ user-friendly interface for our customers. Activate services using our simple URL registration, no installation needed. Any detailed policy management can be easily applied in a matter of seconds. AIONCLOUD WAF allows customers to create personalized rules directly on dashboards.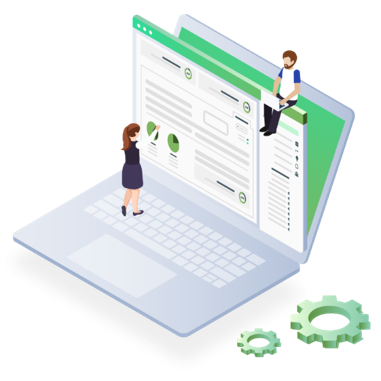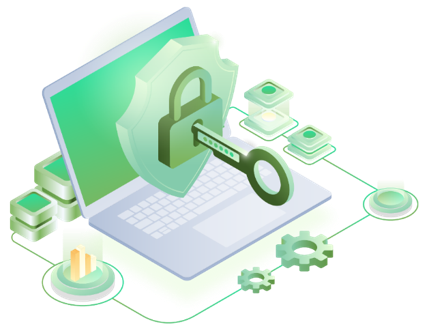 Block Known and Unknown attacks
Advanced Threat intelligence analyzes, detects, and blocks new attacks in real-time based on machine learning and sand-boxing technology. Consecutively improve accuracy and lower false positives to protect zero-day vulnerabilities.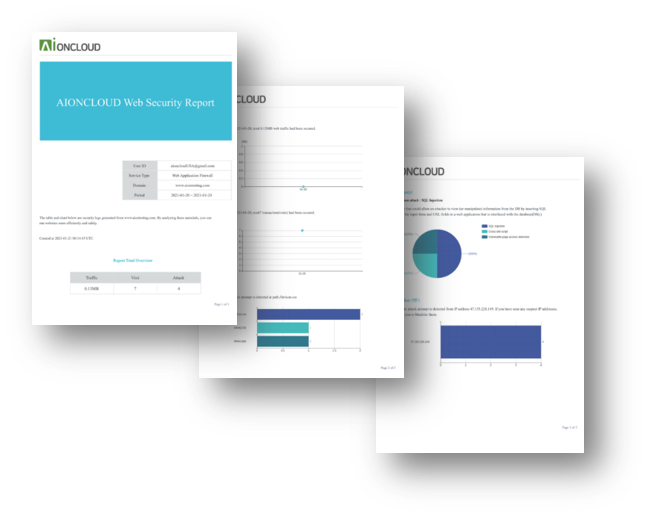 Weekly Security Report
Full Visibility For your Business Operation
AIONCLOUD WAF provides visibility into web traffic and attempted web application attacks. This includes total and locked WAF policy violation counts, attack categories, IP addresses, and more.
By analyzing these materials, you can run websites more efficiently and safely.
Protect Your Web Asset From All Vulnerabilities