AIONCLOUD Website Protection
Be ready to protect your
applications
applications
websites APIs
Sign up
AIONCLOUD

delivers comprehensive web security solutions

Cyberattacks are becoming more sophisticated. Constant attacks continue to extort your valuable web resources. A single cyberattack can wreak havoc on your websites which are key elements for business development.

1 in 13

7.8 percent of all URLs are Identified as malicious

AIONCLOUD website protection solutions can bring capabilities to ensure complete website security. Our Web Application Firewall protects known & unknown cyber-threats to stabilize website environments. Website Malware Scanner detects any malware planted on your website.

60% of websites are exposed to vulnerabilities
AIONCLOUD

Website Protection Services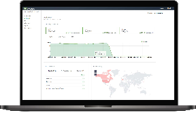 WAF
Strengthen website security against various web threats. Optimize website performance.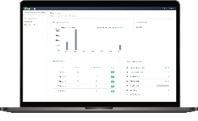 WMS
Detect and identify security risks. Minimize the damage caused by attacks.
Protect Your Web Asset From All Vulnerabilities